Facing Criminal Charges?
We defend your rights! Hire top criminal defense attorneys that fight and win cases!
How can we help you?
I know it was an unexpected event for you, and very likely a difficult, traumatic, and embarrassing experience. It happens to people all the time, and it doesn't make you a criminal. Maybe you made a mistake in judgment, or maybe you are seriously being treated unfairly by the police and by the system.
Either way, you've got some questions
---
Call us, it's free | (781) 817-6332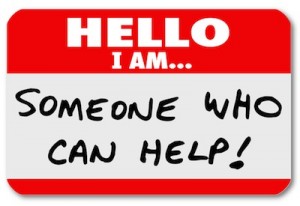 Wondering what to do after being arrested? How about a free consultation with an experienced criminal lawyer who understands what you are going through. You can tell me the specifics, give me a chance to look over the police report, and I'll give you the benefit of my years of experience defending people just like you. I'll spell out your options, what you are facing, and I'll tell you if I think we have a chance to beat the case… before you hire me.
Penalties for criminal offenses in Massachusetts vary widely according to the nature of the charges, prior offenses, and a host of other factors. I've listed the maximum penalties for many different charges here on my site, but a good criminal defense attorney should always be able to minimize the penalties if you choose to work out a deal and plead guilty.
There is also always an opportunity to beat the charges in court. Being arrested is still a long way from being convicted. The Commonwealth of Massachusetts must prove their charges beyond a reasonable doubt, and it's your attorney's job to raise that reasonable doubt at trial.
Police make mistakes all the time in arresting people. We can challenge the probable cause of the arrest in the first place. If your constitutional rights have been violated we can get evidence and charges suppressed and thrown out. Or if the evidence is weak or circumstantial, we can beat it at trial. There are countless possibilities to extensive to describe here.
I am in different courts across the state every day, defending my clients rights and freedom on many different criminal charges. If you've been arrested and are facing criminal charges in Massachusetts, please call me to find out what I can do to help. By calling, you have nothing to lose. I'll be happy to talk with you and discuss your case before you decide if you want to hire me. Defending people accused of crimes is what I do for a living. Call for a free consultation now.
Criminal Charges Handled & Penalties Faced
We defend clients facing any charge from a minor misdemeanor offense like shoplifting, to serious felony charges like drug distribution or kidnapping. I've successfully represented people facing almost every kind of criminal charge, including:
Crimes Against Persons
Criminal charges that we defend include violent crimes, or issues of personal safety or violations of another person's personal liberty. They include:
Drug Charges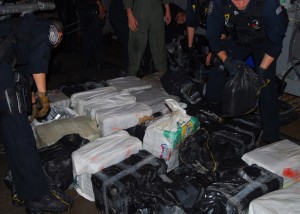 Criminal charges including illegal use or possession of controlled substances are among the most common offenses in Massachusetts. Charges we defend include:
Theft and Property Criminal Charges
There are a wide variety of theft and property crimes statutes that I defend.
Sex Related Offenses
Criminal charges with a sexual component have their own unique specific challenges in defending these cases. For one, the prosecutor is sometimes unwilling to come to a reasonable plea accommodation. In addition, the stakes are high for defendants who could face being placed on a sex offender registry if found guilty of the offense.
Charges that are sex offenses or related include:
Crimes Against the Court or Public Order
Charges include:
Criminal Traffic Offenses
Traffic charges include any criminal offense involving a motor vehicle.  Offenses Include: