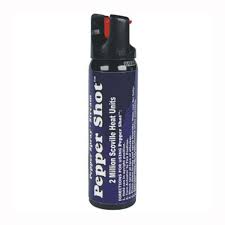 Can You Use Pepper Spray or Mace for Protection in Massachusetts?
Update: August 2014
The gun bill recently signed by Governor Deval Patrick now allows the purchase of both mace and pepper spray for self defense and personal protection without getting a Firearms Identification Card.
This had been supported by both houses of the the Massachusetts Legislature for years, as Mass had been the only state that required an FID card.
You still have to be over 18 and show valid ID, or if you are between the ages of 15-18 and have an FID card, you can still get it.
And you still have to purchase it from a licensed firearms or ammunition dealer.
—
For self defense and personal protection, many people particularly women are interested in carrying non-lethal protection from assault or attackers.
However, many caveats and considerations are necessary before arming yourself with mace, pepper spray, or other forms of defensive weapons. According to Massachusetts General Laws and the Boston Police Department (BPD), citizens must meet specific requirements before they can use pepper spray, mace or any other form of tear gas. It's important to remember that, "Pepper spray is made of a chemical compound containing capsaicin that irritates the eyes to cause tears, pain and even temporary blindness . . . Mace is a tear gas in the form of an aerosol spray . . ."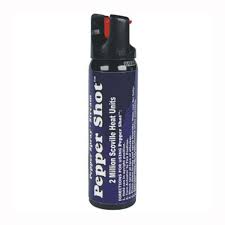 Given the potential for harm or abuse, the BPD says that it does not advocate for citizens to use any of these substances. However, people interested in carrying one of these items must wait to do so until they have obtained a Restricted Firearms Identification Card (FID). Those who are provided with this ID can then purchase, carry and use pepper spray or mace.
How Can I Obtain an FID Card to Carry Pepper Spray or Mace?
In order to obtain one of these cards you must:
Be at least 18 years old;
Either own a business or reside in the city where you apply for the card;
Present a Massachusetts Driver's License or ID Card (along with proof that you are a United States citizen);
The registration fee of $25 (only cash is accepted); and
Be ready to wait for approximately two to three weeks for your ID to be processed.
Any Other Important Facts I Need to Know About Using Mace/Pepper Spray?
Yes. Law enforcement strongly prefers that citizens avoid using these substances because they can easily harm people. The state of Massachusetts views tear sprays so seriously that it has listed them under its statutory definition for "Ammunition."
Furthermore, anyone who uses pepper spray, mace or some similar tear gas mixture on victims to incapacitate them while committing a crime, "shall be punished by imprisonment in the state prison for not more than seven years." It is legally a firearm in every sense of the term.
 Other Safety Concerns
 The Boston Police Department urges citizens to carefully read all of the manufacturer's warnings and instructions before using these items to minimize their dangers.
Finally, everyone must remember one key fact: While you may feel safer when carrying pepper spray or mace, your attacker may find it quite easy to take it from you and actually incapacitate you while committing a crime against you or possessions.
 If you've been arrested or accused of committing assault charges or any serious crime, you can contact the Law Offices of Massachusetts criminal defense attorney Russell J. Matson — 24 hours a day — to obtain the criminal defense representation you need: (781) 380-7730.
 By Elizabeth Smith