Minor in Possession of Alcohol Citations
Fighting a Minor Alcohol Possession Charge
In the summertime, arrests for minor in possession of alcohol in Massachusetts go way up.
It's just kids being kids, being outside, having time off from school, partying, going to concerts, and having fun with their friends. While breaking the law is not advisable, kids can make some poor decisions. This is not shocking or scandalous stuff.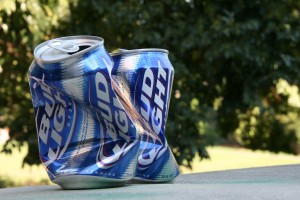 In particular, police aggressively patrol and arrest kids attending summer concert events at the Xfinity Center in Mansfield (Great Woods), and events like CountryFest at Gillette Stadium, and many other concerts, festivals, and tailgating events. These cases appear in the Wrentham and Attleboro district courts regularly.
Unfortunately, a criminal charge for a minor can end up being a serious problem. It can affect and seriously jeopardize student loans, participation in sports, scholarship opportunities, and can even result in suspension or expulsion from school.
If you are a parent of a child charged with being a minor in possession of alcohol, it is absolutely worth the time to explore criminal legal defense options. For most parents, the number one priority is avoiding a criminal record or other consequences that could impact your child's future.
How to Fight a Minor in Possession of Alcohol Arrest
Though police across Massachusetts regularly arrest kids for this (or give them a criminal citation), that doesn't mean they have particularly strong evidence.
And there are excellent legal defense options available.
I have had very good success challenging the evidence in these cases at a clerk's hearing. It is common for there to be a dispute as to who was actually in possession of the alcohol, especially if it was in the car, or sitting in a cooler nearby a group of kids.
I wrote an entire book on winning clerk magistrate's hearings.
If the MIP charge is dealt with at a clerk magistrate's hearing, and the clerk agrees that there is insufficient probable cause to go forward with the complaint, then the arrest is voided, as if it never happened, and the person is free and clear. That's the best outcome, and often it is readily obtainable.
All cases and situations are different, so, of course, I can't guarantee I can get your child's charge thrown out.
But give me a call, and I'll listen to your story, and give you my assessment of what I think might happen, and how I can help you.
You can also potentially get a separate citation for possession of a fake ID at these concern event. I have beaten these charges as well.
Don't go to a clerk magistrate's hearing on a minor in possession of alcohol charge without a lawyer. This is absolutely your best option to make the charge go away quickly.
Give me a call for a free consultation on a  Massachusetts alcohol possession charge. I can help.
Events Most Likely To Generate Minor Alcohol Charges (2017)
Gillette Stadium (Foxboro)
5/17 Metallica
6/25 U2
8/4 Coldplay
8/25 Kenny Chesney
8/29 Justin Bieber
Often the country music events are the rowdiest every year and generating the most alcohol charges. Every year shows like Luke Bryan, Dierks Bentley, and Keith Urban shows routinely generate the most alcohol related incidents.
Xfinity Center (Mansfield)
5/23 JAM/N 94.5 Future
6/3 Dierks Bentley
6/9 Jack Johnson
6/11 Train
6/17 KISS 108 Concert w Miley Cyrus, Flo Rida
6/19 Summer Jam w/ Chris Brown & Lil Wayne
6/20 Ticket to Rock w/Incubus, Korn, Sublime, Rise Against, Deftones, Jimmy Eat World, Stone Sour, The Offspring
6/24 Luke Bryan
7/8 Nickleback
7/12 Vans Warped Tour
7/15 Rod Stewart (old people)
7/15 Cyndi Lauper
7/18 8 Tour w/Incubus, Jimmy Eat World
7/19 Iron Maiden
7/20 Korn
7/22 Sam Hunt
7/27 Linkin Park
7/28 Kings of Leon
8/4 One Republic
8/5 Brad Paisley
8/12 Lady Antebellum
8/19 Jimmy Buffet
8/27 Deep Purple & Alice Cooper (more really old people)
8/28 Green Day
9/8 Matchbox 20
There are of course many other concert venues around Massachusetts, including outdoor arenas like the Blue Hills Bank Pavilion on the Boston Waterfront (formerly Bank of America Pavilion), and there are a few concert events at Fenway Park. And there are still plenty of events at indoor arenas like The TD Garden, Agganis Arena at BU, and the Tsongas Center in Lowell. And there are always sporting events and other music festivals, such as Boston Calling and the Life is Good festival (festival at the farm).
But most of the drinking-related offenses happen at these all day concert events outside (or in the tailgate area).