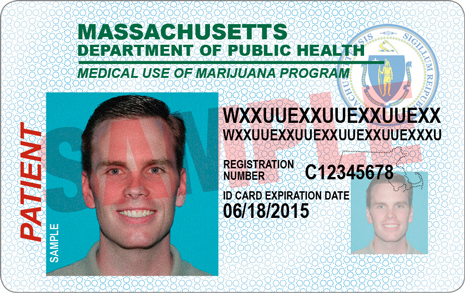 On Probation in Massachusetts?
Need a Probation Hearing? Arrested for a Probation Violation?
In my criminal defense practice, I handle probation surrender hearings and violations quite frequently. If you are in need of a lawyer to handle your probation surrender hearing, or if you've been arrested on a probation violation or any other Mass criminal defense matter, contact me today.
What is a Probation Surrender?
A probation surrender is when your probation officer finds you in violation of your probation for any number of reasons: failure to notify of change of address, failing a drug test, arrested in another jurisdiction, charged with any other crime, or any other requirements of your probation. A probation surrender leaves it to the discretion of the court as to what to do about it. You are entitled to a probation hearing to defend yourself against this accusation.
Probation violations can be very damaging since you can be punished for the violation itself, and it risks invalidating any deal you had on the original incident. You are in jeopardy of going to jail on the probation violation, regardless of any new charges.
I help people argue the case that whatever happened was a mistake, and will not happen again. I also frequently argue that justice is not served by further punishment of someone who is trying to turn their life around, and may have inadvertently made a mistake with during their probation.
Call me for a free consultation, and I'll suggest some defenses we can argue that are specific to the facts of your particular case. I've handled lots of these cases successfully, and there is a good chance I can help you too.
By calling, you have nothing to lose. I'll be happy to talk with you and discuss your probation violation case before you decide if you want to hire me. Defending people is what I do for a living. Call me for a free consultation now.
—
The following are typical guidelines for most probations. Consult your probation officer for more specific information about your Massachusetts Probation.
Typical probation supervision requirements/guidelines:
You may be required to report to your probation officer up to once per week, in person, and verification of your residence and employment is required.
Unannounced home visits will be made to your residence. If appropriate, other law enforcement personnel may accompany your probation officer.
An order of remaining drug and/or alcohol-free will be enforced by random testing, done at the courthouse, at your residence, or at a community correction center.
Any positive drug or alcohol tests will result in corrective action by your probation officer, which may involve surrender before the court.
Any failure to be tested as directed is treated as a positive test.
A probation supervision fee of $65.00 per month or eight hours of community service per month is required by statute.
Court ordered programs such as Driver Education (for OUI), substance abuse counseling, Batterer's Program, Sex Offender Counseling, Anger Management, YSO, and others all involve probationer paid fees and vary in length. Know the duration of any program you must attend and know the fee – your probation officers cannot excuse you from paying it, and failure to complete any program and to pay the fee constitutes a violation of probation.
Missed program sessions also constitute a violation of probation for which you may be surrender to the court.
Victim contact by your probation officer is required. Any "stay away or no contact" order is monitored by regular probation officer communication with the victim in your case.
Your photograph may be taken as part of your case file information.
No condition of probation may be waived or rescinded by your probation officer. During the course of your supervision, your probation officer may request the court impose additional conditions of probation to ensure public safety and proper supervision of your case.
Can I be restricted from using medical marijuana while on probation?
Yes. The Massachusetts Supreme Judicial Court upheld a conviction in August 2016 for violating probation by testing positive for marijuana even though the defendant had a medical card. (Commonwealth v. Vargas SJC-11895)
But it depends on the circumstances. In this case, the defendant agreed as part of his sentencing not to smoke marijuana, and repeatedly failed drug tests. He later got a medical marijuana card, but did not get the terms of his probation changed.
If you have a legitimate medical need and a card to use legal medical marijuana in Massachusetts, we would want to address that in advance in the terms of your probation. Trying to ignore that is likely to cause you problems.
Also, probation terms explicitly don't include restrictions on medical prescriptions. However, a physician's certificate for the use of medical marijuana is NOT exactly the same as a legal prescription. More on the SJC marijuana decision here.