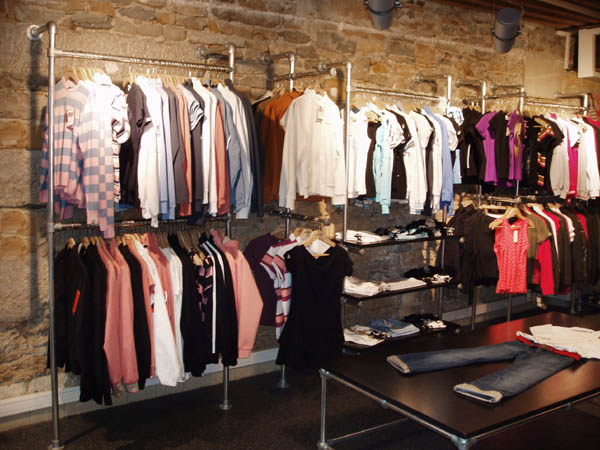 Don't let a Shoplifting Charge Ruin your Life!
Being arrested or summoned to court on a shoplifting charge is a difficult and humiliating experience. I sincerely sympathize with you, and I want you to know that there is a good chance that I can help you.
I have many years of experience in these cases, and I've been able to help many people get their charges reduced or dismissed. Even with the most difficult shoplifting cases, where they have you on tape, or with store witnesses – a defense lawyer like myself can often make sure you get the minimum penalty possible.
Even if you think you are guilty, there is a real chance we can get this cleared up with a minimum or even no penalty. If you made a mistake by shoplifting, you deserve a second chance, and I'll fight to see that you get it.
I have heard this many times.
"I did it. They have me on videotape. The security guard grabbed me and caught me." But it is still very possible to get the charges thrown out under these circumstances.
I know you are embarrassed and are anxious about what could happen to you. But you've done the right thing by looking for answers. And I can absolutely help you.
But acting on your case quickly is important. You see, I have a lot more legal options available the earlier I get on a case. Ideally, I like to be with my client at the time they are arraigned or summonsed to court. I've defended lots of these cases, and frankly, I've seen a lot of other lawyers make the mistake of not immediately challenging the facts and circumstances of the case. Don't wait to act in your own defense.
How to Beat a Shoplifting Charge
I handle a large number of shoplifting cases, and I've had great success getting the charges dismissed, or voided altogether. There are a number of different defense strategies I employ against these charges. For example, I'll try to get the entire case knocked and voided at a clerk's hearing or "show cause" hearing.
If you've received a criminal citation, I can often get the entire case knocked and voided at the clerk's hearing or "show cause" hearing. If successful, the charge can be voided entirely.
I wrote a book on winning cases at Clerk Magistrate's hearings, so I've done this many times.
In other cases, I'll use a variety of motions to suppress the evidence against you on constitutional grounds. The specifics really depend on the facts of your case, but as I said, I've done this many times, and I've got great track record at getting the charges dropped entirely. I will be happy to go over this with you in a free consultation, so call me.
What a Lawyer Can Do
You may be asking yourself why you need a defense lawyer for a "minor" shoplifting offense. It's simple, really: a good defense lawyer who knows the shoplifting laws in Massachusetts backwards and forwards is critical to protect your legal rights, and your best chance to beat the charges or walk away with a minimal penalty. Whether you've already been arrested, or you have received a summons to appear in court at a clerk's hearing, I can help you work through your case to get the best possible outcome.
This is important because a shoplifting charge can have serious legal consequences if not dealt with properly, and any criminal conviction on your record can be damaging to your future. Below are some examples of possible penalties you are facing.
Massachusetts Shoplifting Penalties
Charges vary under Massachusetts law depending on the value of the goods and the number of prior offenses. For shoplifting items valued at less than $100, the penalties are:
up to a $250 fine for a first (1st) offense;
up to a $500 fine for a second (2nd) offense;
imprisonment of up to 2 years for a third (3rd) offense.
If you are convicted of shoplifting items valued at equal to or more than $100, the penalty for a first (1st) offense can go up to 2 1/2 years and a fine of $1000, and for a second or third (2nd or 3rd) shoplifting offense of more than $100, the penalties become more serious. You should definitely take advantage of a free consultation with an experienced shoplifting defense attorney such as myself.
Under Massachusetts shoplifting laws, a merchant is also allowed to recover damages resulting from the shoplifting activities. The merchant can recover up to $500 beyond the actual damages or theft that occurred from the alleged criminal act.
Free Legal Consultation on Massachusetts Shoplifting Laws
I am in different courts around Massachusetts every day, defending my client's rights and freedom on charges of shoplifting, larceny, and many other criminal charges. If you've been accused of shoplifting, shoplifting by asportation or another criminal offense, and need someone who will fight for your rights, call me right away.
By calling, you'll discover what your legal options are and how I'll protect your rights. Basically, because this is a free consultation, you have nothing to lose. I'll be happy to talk with you and discuss your case before you decide if you want to hire me. Defending people accused of crimes is what I do for a living. Call me for a free consultation now.
More Questions? Call me, or refer to my Massachusetts Shoplifting Laws FAQ & terminology page.
GENERAL LAWS OF MASSACHUSETTS – Excerpt – Shoplifting legal definition
CHAPTER 266. CRIMES AGAINST PROPERTY
Shoplifting – Section 30A. "Any person who intentionally takes possession of, carries away, transfers or causes to be carried away or transferred, any merchandise displayed, held, stored or offered for sale by any store or other retail mercantile establishment with the intention of depriving the merchant of the possession, use of benefit of such merchandise or converting the same to the use of such person without paying to the merchant the value thereof; or …"