Massachusetts Keeps Battling a High Number of Rapes
Massachusetts law enforcement and prosecutors continue responding to a large number of rapes and other violent assaults committed against women. While justice doesn't often happen overnight, at least many of the guilty are caught and punished. However, one rapist managed to avoid serving any time for over 30 years.
Decades Spent Hiding in Plain Sight – Now One Man Sits Permanently Behind Bars
Gary Alan Irving was a teenager in 1978 when he was convicted of committing three rapes. However, he took off running to avoid serving his prison sentence. Although he remained on the state's Top 10 Most Wanted list for several decades, Irving still managed to marry, get a job and have kids as part of the new life he created for himself up in Maine.
Fortunately, justice finally caught up with this man. On May 23, 2013, Irving was sentenced to a very lengthy prison sentence – one that's likely to keep him locked up for the rest of his life.
One of Irving's victims, just a young teenager when raped, recorded an audio impact statement about the incident. As is common for many rape victims, she remains traumatized by the event to this very day. As she put it, "The memory of that day has never left me."
What Rape Statistics Tell Us
Although rape was once just labeled a "sex" crime, society now recognizes that rapists are usually people who feel powerless in their own lives and commit violent acts out of frustration, rage and a desire to control someone else.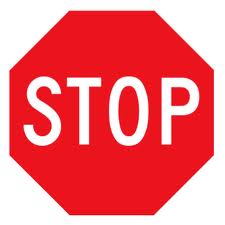 Here are some facts and statistics that demonstrate how many lives are regularly compromised by rape.
"In Massachusetts alone, 4,418 adolescents and adults are sexually assaulted each year –

that's 12 people each day

and one every two hours;"
In America, one out of every six women have survived either an attempted or completed rape during their lives (the numbers are 1 in 33 for men);
"Every two-and-a-half minutes, somewhere in the United States, someone is sexually assaulted;
For women, 54% of these rapes occur before they are 18 and over 20% of them occur before age 12;
When young women are between the ages of 16 and 19, they are "four times more likely to be the victims of sexual assault than the general population;"
About 60% of rapes and sexual assaults are never even reported to the police each year (According to statistics gathered in 2006 by the National Crime Victimization Survey);
Most "undetected rapists (those who have not been convicted or served time in jail) are repeat offenders who commit an average of six rapes each."
The Crime of Rape Compromises All of Our Society – Not Just the Survivors
Rape costs survivors large sums of money due to their many mental health needs, loss of employment and/or housing, and costs for therapy and medical treatment.
Clearly, our entire society is compromised by what all rape victims suffer – far beyond the loss of normal worker productivity and other economic costs.
Rape survivors in Massachusetts can contact local advocacy groups for help — including the Boston Area Rape Crisis Center and the Massachusetts group known as Jane Doe Inc (The Massachusetts Coalition Against Sexual Assault and Domestic Violence).
If you've been arrested or accused of committing any serious crime, you can contact the Law Offices of Massachusetts criminal defense attorney Russell J. Matson — 24 hours a day — to obtain the criminal defense representation you need: (781) 380-7730.
 By Elizabeth Smith