Freed "Dookhan Defendant" Arrested for Murder
One of the man defendants freed in the wake of the Annie Dookhan crime lab scandal is now back behind bars, charged with killing a man just this past week. One victim advocate has said this latest news puts blood on Dookhan's hands.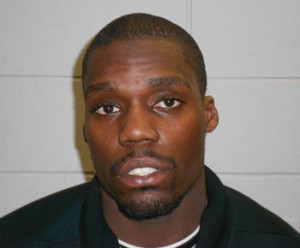 According to the Boston Herald, 22-year old Donta Hood is charged with the murder of 45-year old Charles Evans in Brockton. The two were acquainted and Evans was shot on Belmont Street.
Hood was released from prison in September of last year when his attorneys filed a motion alleging lab chemist Annie Dookhan provided false testimony at his trial. He was in the middle of serving a 7 ½ year sentence for selling cocaine in a school zone at the time. He couldn't be retried on the case because the evidence had since been destroyed.
"It's heart wrenching to think that this person could have been in prison, but because of what Annie Dookan did, he was back on the streets," said Laurie Meyers, founder of Community Voices. "As far as I'm concerned, Annie Dookhan's got blood on her hands."
Dookhan stands accused of lying and tainting drug evidence during her career with the state drug crime lab. She has pleaded not guilty to multiple charges in as many as 34,000 drug cases.
Former prosecutor and victims' rights advocate Wendy Murphy says the fault lies with the court system that was in a rush to release defendants tied to Dookhan's work. She says, "as long as the word Dookhan was on the file, the jailhouse door was unlocked and people were allowed to walk out."
It seems that Ms. Murphy's blame is misplaced, however. When there is a miscarriage of justice, the problem lies in the miscarriage itself, not the results of the miscarriage. In other words, you can't blame the court system for trying to right Dookhan's wrongs in the eyes of the Constitution; you have to blame Dookhan herself.
You can't hold people indefinitely for what crimes they may commit in the future based on their criminal history. If their constitutional rights were somehow violated by a crooked lab worker, they have to be released if there is no other lawful and compelling reason to keep them incarcerated.
In other words, the only way this murder would have been prevented was if Dookhan had never touched Hood's case the first time around.
If you are accused of a crime, whether it's a drug offense or a robbery, you have rights. Contact my office today to discuss your case and the legal options available to you.