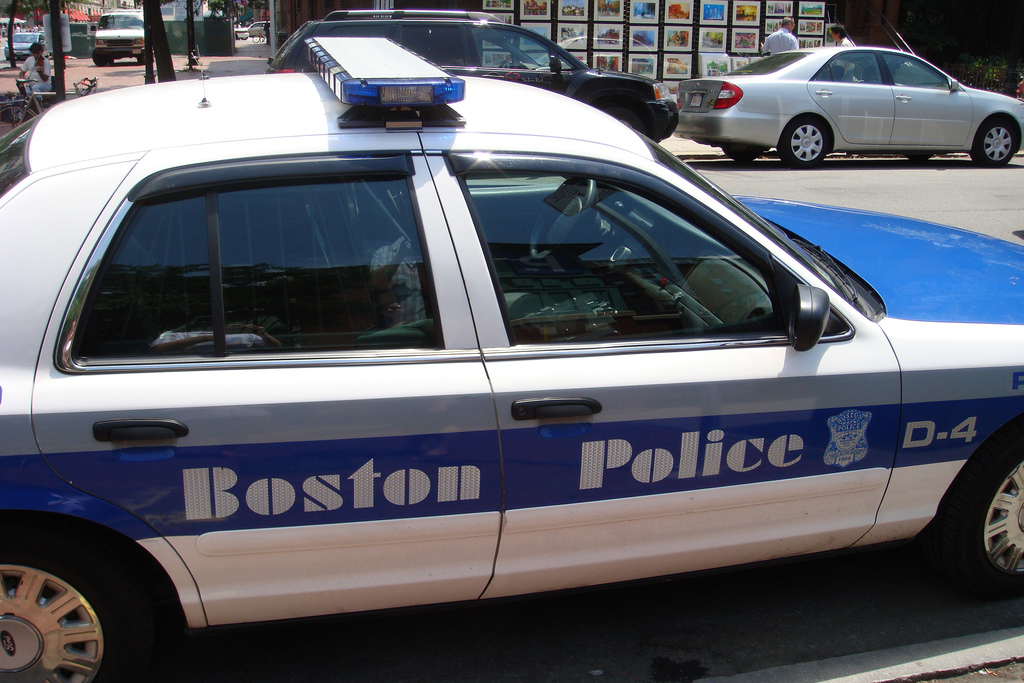 Boston, Massachusetts: Recent Crime Data
In 2011, Boston employed 2,156 law enforcement officers to protect the public and investigate crimes. So, for every 1,000 residents, the city had 3.45 officers available – a ratio that was slightly higher than the state's average of 2.52 officers. All of these professionals were sorely needed to combat the city's overall violent crime index of 442.3, a rate considerably higher than the U. S. national average of 213.6 that same year.
Violent Crime Index: 2011  
Here's how the various violent crimes ranked against one another, per 100,000 residents, that year.
Murders:         Sixty-three (63) were reported;
Rapes:             Two hundred and seventy-one (271) were investigated;
Robberies:      One thousand and ninety-four (1,094) were reported;
Assaults:         Three thousand and fourteen (3,014) occurred;
Burglaries:     Three thousand and forty-two (3,042) were investigated;
Thefts:            Fourteen thousand and sixty-four (14,064) were reported;
Auto Thefts:   One thousand, eight hundred and ninety-nine (1,899) occurred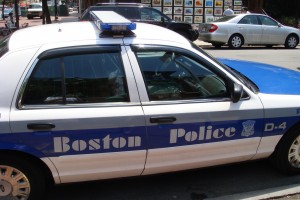 Although those numbers may seem high, the overall crime rate in Boston — and the nation as a whole — has actually decreased during the past decade. This can be easily seen by comparing the overall violent crime index for 2001 with that of 2011.
Violent Crime Index:  2001 Compared to 2011
Instead of listing all of the individual violent crimes and corresponding statistics for 2001, it can simply be noted that in 2011 (as noted above), Boston's overall violent crime index was 442.3 — compared to America's national average of 213.6 that same year. In contrast, in 2001, Boston's overall violent crime index was 643. 5 – while the national average that same year was 276.6.
Factors Contributing to the Crime Decline in Boston and Other Big Cities
Opinions on this topic vary widely. Some claim that the rates have decreased because so many people are now currently locked up in prison. However, others say that the general public has become much better focused on preventing violent crimes.
Other social observers give considerable credit to law enforcement, claiming that "policing has become more disciplined over the last two decades." One theory backing up this last idea is that police are now keeping much larger numbers of officers in cities' known "hot spots" – the areas where the majority of reported crimes are being committed. For example, many cities now create maps indicating where the most car accidents or robberies tend to occur and keep those areas more heavily saturated with officers.
Finally, some experts believe that the "graying of America" is affecting crime rates since so many of the large "Baby Boomer" generation — and other older Americans — are slowing down and becoming less likely to commit offenses.
Why So Many Americans Think Crime Keeps Going Up – Despite the Statistics
Most Americans, including those in Boston, tell researchers that they believe crime continues to increase in America. This subjective opinion is probably due to news reports being constantly saturated with violent crimes — and the proliferation of so many police and violent crime television shows being featured on numerous network and cable channels.
Hopefully, Boston and the rest of the nation will continue to enjoy lower crime rates for many years to come.
By Elizabeth Smith