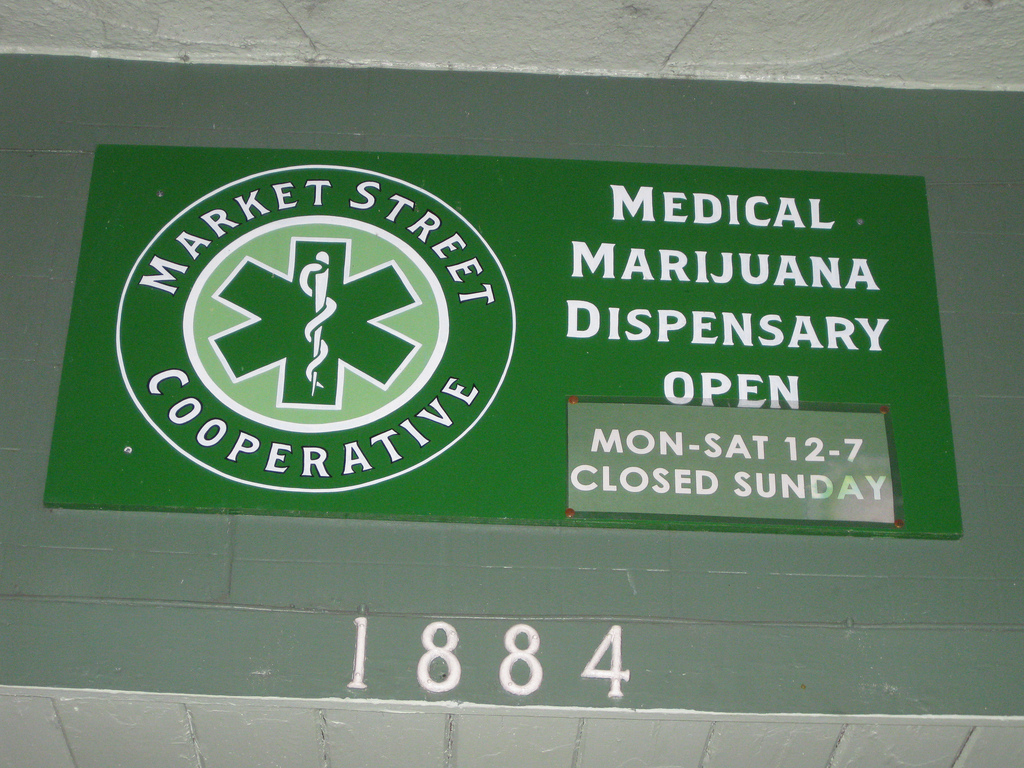 Massachusetts Towns Must Accept Medical Marijuana Dispensaries
Update: Attorney General Martha Coakley has determined that Massachusetts towns cannot legally ban dispensaries outright.
—
Despite overwhelming approval of Question Three by Massachusetts voters, several local officials seem to have contracted cases of what might be termed 'Nimby-itis.' 'NIMBY,' of course, is the acronym for 'not in my backyard.'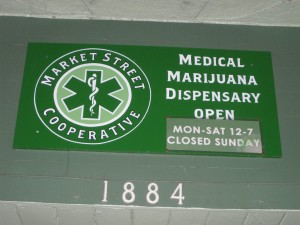 With the approval on November 6th of Question Three, the Commonwealth will establish regulations under which medical marijuana dispensaries must operate. Voters approved the creation of up to 35 dispensaries across the commonwealth by a wide 63 percent to 37 percent margin. Local municipalities may establish rules and regulations pertaining to the operation of such dispensaries within their own jurisdictions. A number of local officials have quickly expressed their opposition.
In Wakefield, action has already been taken. Police Chief Richard Smith expressed his concerns at a town meeting last Thursday night. He stated that a medical marijuana dispensary would simply not be a good 'fit' for the town when he asserted, "Although I have deep compassion for those that are ill and infirm, I also feel that allowing a compassion center is not a fit for the town of Wakefield." The Chief said that organized crime elements might be attracted to such an enterprise. Another reason for his opinion was his concern over 'smoking and driving,' "We have enough problems with driving under the influence of alcohol. I don't want to see that double." Chief Smith did not fully explain how the problem of drinking and driving would double with the use of medical marijuana by select patients.
Following his presentation, town meeting attendees voted 143-9 in favor of a by-law whose intent would be to keep a dispensary out of Wakefield.
Watertown Town Council President Mark Sideris says he intended to pursue efforts at a future Council meeting to prevent dispensaries from opening in Watertown. What is he concerned about? Sideris explains, "It is making it more easily accessible for others for non-medical use," He says he intends to speak with the Police Chief Edwin Deverau about concerns that he may have over a dispensary opening up in Watertown. He also plans to consult with Mark Reich, the Town Attorney, to see what legal steps might be taken to keep marijuana dispensaries out of town. Sideris further elaborates, "I'd be opposed to any marijuana distribution facility in Watertown. I'm from the old school."
Melrose Mayor Robert Dolan offers another twist in offering a reason for opposition — the potential proximity of a dispensary to schools, churches, and playgrounds. Dolan told WCVB News, "In Melrose, almost every area that allows commercial, use is 100 yards from a church, 200 yards from a school, and across the street from a playground. Those are not the type of areas where I feel those distribution centers should be located." The specific reasons why a medical dispensary should not co-exist with such facilities were not stated.
Dolan is aware that the medical marijuana question was specifically approved by Melrose voters. This mandate does not seem to deter him. He goes on to assume voter intent when he asserts, "many of those people who voted for the law, if you were to ask them if they wanted a dispense center on their corner, they would turn around and say no."
Such attitudes are in stark contrast to trends elsewhere in the country. 17 states have thus far approved the dispensing of marijuana for medical purposes. On November 6th, voters in two states went a step further. In both Washington and Colorado recreational marijuana use was approved in statewide referendums. Voters in Colorado took this step after more than a decade of experience with medical marijuana dispensaries. Amendment 20 legalized medical marijuana dispensaries in Colorado in the year 2000.
Massachusetts was one of the first states to decriminalize possession of less than 1oz of marijuana. It passed in 2008, making a bag of weed or a joint the equivalent of a speeding ticket. At the time, naysayers suggested that decriminalization would lead to "unforseen social consequences". Four year later, no one can point to any consequences that would justify continued arrests of people for smoking marijuana.
And the sky has not fallen in any of the states with legal medical marijuana. And people with legitimate pain and ailments that can be alleviated by smoking cannabis can have that chance.  So these naysayers will just have to get over it.
For legal questions on drugs laws in Massachusetts, contact me for a consultation.