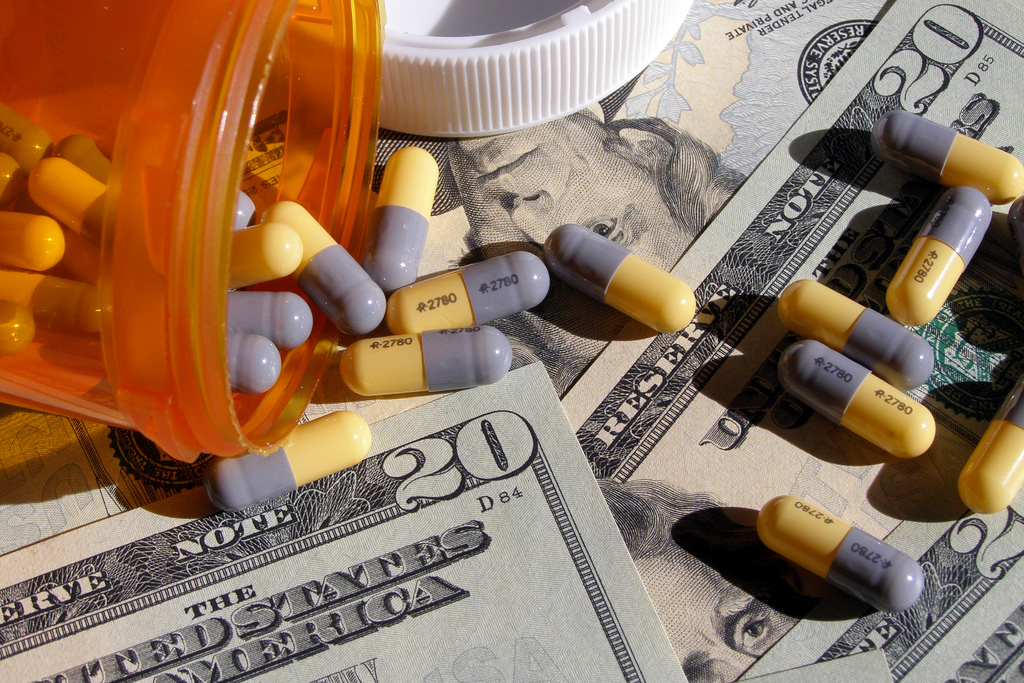 Massachusetts Senator Highlights Disparities in Large and Small Scale Drug Crimes
Massachusetts senator and newly vocal member of the Senate's Banking Committee,
Elizabeth Warren, decried policies and practices that jail non-violent drug offenders but
leave large players in the game of drug distribution with a slap on the wrist.
"If you are caught with an ounce of cocaine, the chances are good you're gonna go to
jail", said Warren at a hearing on bank money laundering last Thursday. "If it happens
repeatedly, you may go to jail for the rest of your life. But evidently, if you laundered
nearly a billion dollars for drug cartels and violate our international sanctions, your
company pays a fine".

Warren's analogy was directed against HSBC Holdings, PLC for its involvement in
money laundering for Mexican drug cartels. In 2012, HSBC was cited by the Justice
Department for violating the Bank Secrecy Act and an array of federal anti-money
laundering laws, by serving as a reliable and secure location for billions in cartel money
(among other things, documents released amid the investigation reveal that cartels
would deposit cash in boxes designed specifically to fit HSBC's teller windows).
HSBC settled the claims with the Justice Department and were slapped with a record
$1.9 billion fine. At Thursday's hearing, David Cohen, the Department of Treasury's
undersecretary for terrorism and financial intelligence boasted that these were the
largest federal fines imposed on any financial institution. For her part, Warren argued
that even a steep monetary penalty misses the point.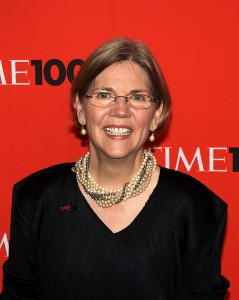 At what point, wondered Warren, can we consider jailing individuals who used
institutional resources to further wide scale distribution of the type of drugs that, found in
the hands of an individual for recreational purposes, would lead to near-certain
imprisonment?
When federal law enforcement officials have full discretion to preclude from prosecution
institutions deemed "too big to jail", the message being sent is that the greatest offense
committed by powerless individuals charged with drug crimes is their inability to turn
their recreational use into a profitable global venture.
"I think that's fundamentally wrong", ended Warren, reinforcing the unfairness that convicted drug launderers can
"go home and sleep in their beds at night", while drug offenders must catch their z's on
a dirty cot behind corroded metal bars.
While Warren's crusade has less to do with federal drug laws, and more with her role as
a consumer advocate with a mandate to hold large banks accountable, the analogy
comes at an interesting time for prosecution of drug crimes.
In Massachusetts, the Department of Public Health is expected to release specific regulations in conjunction
with the November vote which saw Massachusetts residents overwhelmingly vote in
favor of medical marijuana. The DPH is not expected to complete its list of regulations
by May 1, the date originally set in the ballot measure. The delay can partially be traced
to the wide open legal landscape surrounding issues of marijuana possession.
The bevy of constitutional issues involved in deciding how to prosecute individuals with
questionable amounts of marijuana – especially under the rubric of a decriminalization –
means that DPH has a massive list of issues to consider in implementing regulation.
The novel area of the law leaves room for citizen advocates to speak up and shape the
decision-making process.
With Warren's high public profile, and her willingness to deem
big banks as essentially un-imprisonable drug dealers, citizens have another tool at
their disposal, to raise awareness to disparities and effects of drug incarceration and to
shape the ever-changing landscape of the legality of drugs.
It is exciting to see a prominent Massachusetts politician talking about this issue. We deal with lots of drug possession cases at our law office, and work to help people charged unfairly. If you've been arrested, call today for a free consultation on your situation.